Ninja Theory will be releasing information periodically on Hellblade's website, in the form of Developer Diaries, which will be posted here accordingly so we don't lose track. Here's their second Dev Diary, where they share with us their sources of inspiration for Hellblade's development.
Development Diary 2: Art Inspiration
Posted at hellblade.com on 01 Sep 2014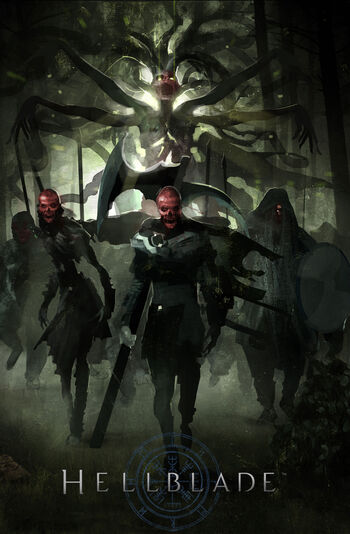 Their 2nd Development Diary focuses on some of the early art inspiration of the team, in particular a reference gathering trip to the British Museum.
A Note: The Development Diary and this post contain pieces of concept art that are reflective of some of the directions explored for Hellblade. Some of the things that you see in the art may appear in the game, but many will not. It's just the nature of concept art!
Here is some of the concept art featured in the Dev Diary:
Ad blocker interference detected!
Wikia is a free-to-use site that makes money from advertising. We have a modified experience for viewers using ad blockers

Wikia is not accessible if you've made further modifications. Remove the custom ad blocker rule(s) and the page will load as expected.